The large majority of our products are made of solid brass and have a polished (bright) surface. We designate this finish (color) as PB. In addition we offer many of our brass products in several other finishes. The most common finishes we offer are: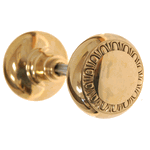 Polished Brass (PB)
This is a golden color, and is the most common finish. All brass products have at least this finish. Normally our Polished Brass items are not lacquered in order to acquire a patina over time.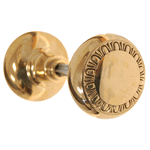 Polished Lacquered (PL or L)
This refers to polished BRASS finish coated with lacquer to prevent patination. There are relatively few products with lacquer, and their stock number includes PL or L as a suffix.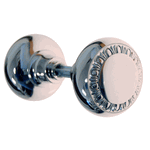 Polished Nickel (PN)
This is a silvery color. The products we offer with it are the ones that have historically been offered with this finish.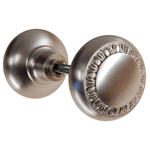 Brushed Nickel (BN)
This finish is achieved by brushing the products after they have been nickel-plated. This creates a non-shiny, matte look. Also referred to as satin nickel.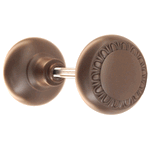 Oil rubbed Bronze (OB)
A dark chocolate color that looks like very old brass that has been exposed to the air for many years. The term refers to the appearance rather than to a particular process.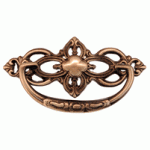 Antique Brass (AB)
This finish is made to simulate old brass that was exposed over time and oxidized. Also called antique English. We offer a selection of items with this finish ready made.